For a long time it seems that the public has had an interest in crime. Crimes that are particularly violent, scandalous, or just simply awful always seem to capture the attention of the American public. This is why there are dozens of shows about murder, crime solving, and the minds of criminals. There are whole channels dedicated to such programs, like Investigation Discovery, where viewers can find programs like Wives with Knives or Nightmare Next Door.
In recent years, however, there has been a growing popularity for media not just involving crime but for those stories involving wrongful convictions. Bringing light to wrongful convictions and how they happen can only serve to help stop this from happening. The more aware and mindful the public is on how easily a wrongful conviction can happen and the type of damage it can cause, the more careful people will be. That being said, here are six more binge-worthy series, films, and podcasts from the world of wrongful convictions.
If you like any of these, be sure to check out our previous binge-worthy media post for eight more!
Series: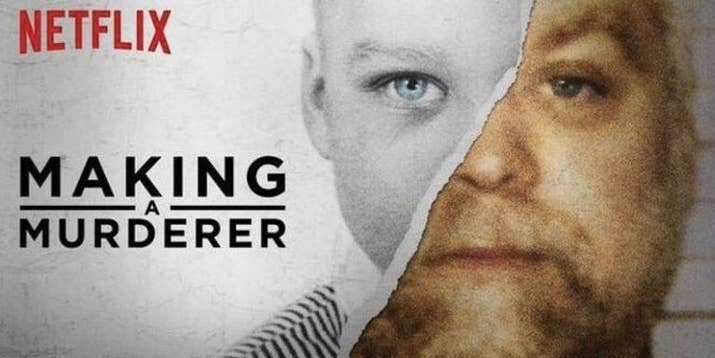 To start with an obvious one that was touched on in our last post about this, the Netflix original Making a Murderer is one of the most popular series relating to wrongful conviction. This series follows the story of Steven Avery, sentenced to life in prison for the 2005 murder of Teresa Halbach, and his teenaged nephew Brendan Dassey, also sentenced to life for the same murder. Steven Avery was previously a client of the Wisconsin Innocence Project who helped exonerate him of his 1985 conviction of sexual assault and attempted murder. After serving 18 years for this wrongful conviction, Avery was free only two years before being arrested once again. This time, he is arrested for murder. To watch the trailer click here.
Another more recent series is the 2017 docuseries I am Innocent. This series tells the stories of the victims of wrongful conviction in New Zealand. It also seeks to reveal the cracks in their justice system that cause these. This series can be streamed now on Netflix.
The 2017 A&E series The Murder of Laci Peterson calls into question the conviction and death sentence of Scott Peterson. This series brings back to the forefront one of the most infamous and high profile cases of the last twenty years over a decade after Laci Peterson's Christmas Eve disappearance. Through interviews with reporters, family and neighbors, this series revisits the national fascination with Laci Peterson's disappearance, how Scott Peterson became the most hated man in America, and what the police might have overlooked in order to convict Scott Peterson. For a trailer for this series click here.
Films:
This 1988 film is an older one but still a must-watch for wrongful conviction junkies. The Thin Blue Line follows the story of Randall Adams, a man sentenced to death for a murder that he did not commit. The film shows a series of reenactments of the crime and interviews about the case with attorneys, police, and witnesses. The title refers to a statement by prosecutor Doug Mulder in his closing arguments for this case that police are the "thin blue line" that separates society and anarchy. To watch the trailer for this film click here.
Pocasts:
Podcasts are a medium that grows more popular each day, and with this growth comes it's fair share of wrongful conviction topics. This first podcast is called Wrongful Conviction with Jason Flom. In this podcast, the stories of all different exonerees are told based on the files of the lawyers who worked to exonerate them. In addition, the men and women themselves who were wrongfully convicted are interviewed. Click here to stream this podcast on Revolver podcasts.
This last binge-worthy podcast is Accused: The Unsolved Murder of Elizabeth Andes.  If you're interested in going more in depth into a case than just one episode, this might be the right podcast for you. This series, as the title indicates, goes through the 1978 murder of Elizabeth Andes in her own home. The police decided they knew within hours who had committed this crime.  Follow this case episode by episode to decide if you agree and whether or not a killer walked free. Stream this podcast here.