Happy Exoneration Anniversary Megan Winfrey!!
In 2008 Megan Winfrey was convicted and sentenced to life in prison for the 2004 murder of Murray Burr in Coldspring, Texas. Her conviction was based on circumstantial evidence, primarily scent evidence from bloodhounds employed by the Fort Bend County Sheriff's Department who allegedly "alerted" to Megan as well as her brother and father. In February of 2013 Megan Winfrey was acquitted when the Texas Court of Criminal Appeals ruled that the dog scent evidence was insufficient. Megan was released on April 17, 2013 when the state was denied their petition to retry her. Happy 5 years of freedom Megan Winfrey!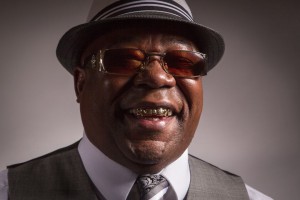 Happy Exoneration Anniversary Victor Larue Thomas!!
Victor Thomas was sentenced to three life terms on June 15, 1986 for the beating and raping of a worker during the robbing of a convenience store in Waxahachie, Texas. Thomas' conviction rested on his identification by the victim and her testimony in court. After writing numerous letters from behind bars trying to get help, state District Judge Gene Knize took notice of Victor. Judge Knize appointed Victor an attorney, asked the Ellis County District Attorney's Office to re-investigate the case, and asked for DNA testing. DNA testing excluded Victor from being the attacker and he was released in June of 2001. Finally, Texas Governor Rick Perry pardoned him on April 17, 2002. Happy 16 years of freedom Victor Larue Thomas!!